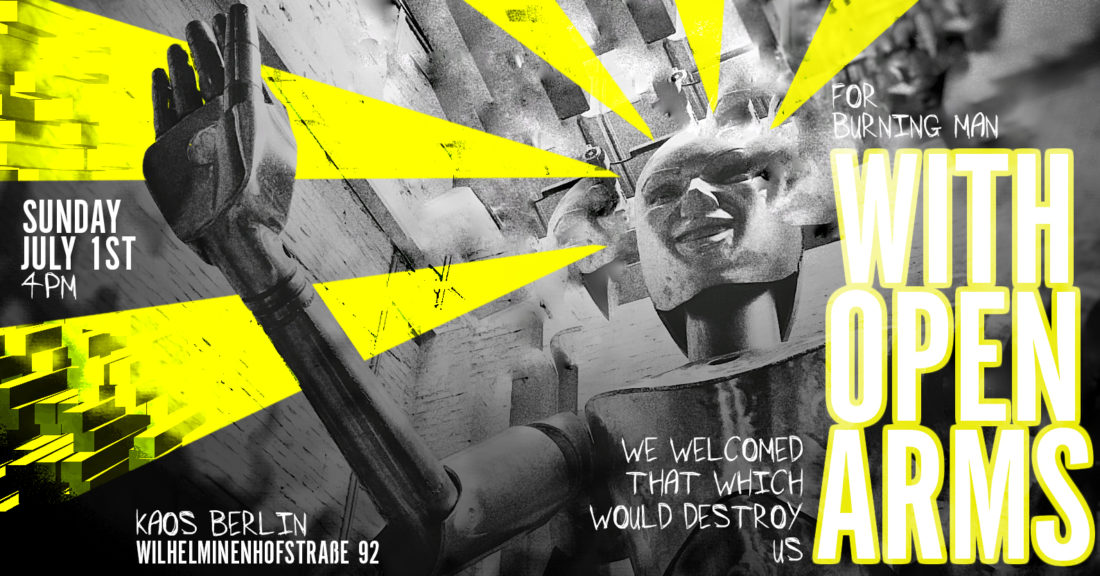 1. Juli 2018 16:00 - 23:00
First Set Up For Burning Man, All Before Shipping To The US
*With open arms we welcomed that which would destroy us*
Burning Man is around the corner!
To prepare us all for this year's desert festival we have a never seen before special at KAOS: With Open Arms
A huge installation (7m height, 6m diameter) officially made for Burning Man by the artists Christina Sporrong and Christian Ristow will come to live on July 1st at our venue, all before it's long journey to the mighty deserts of Black Rock.
Accompanied by blasting music by BYE BENECO (ZA), we'll celebrate WOA's birth.
Be there and keep the fire burning.
** Musical support**
♫ BYE BENECO ♫
http://byebeneco.com/
https://soundcloud.com/justmusicsouthafrica/sets/bye-beneco-space-elephant
and more (to be announced)