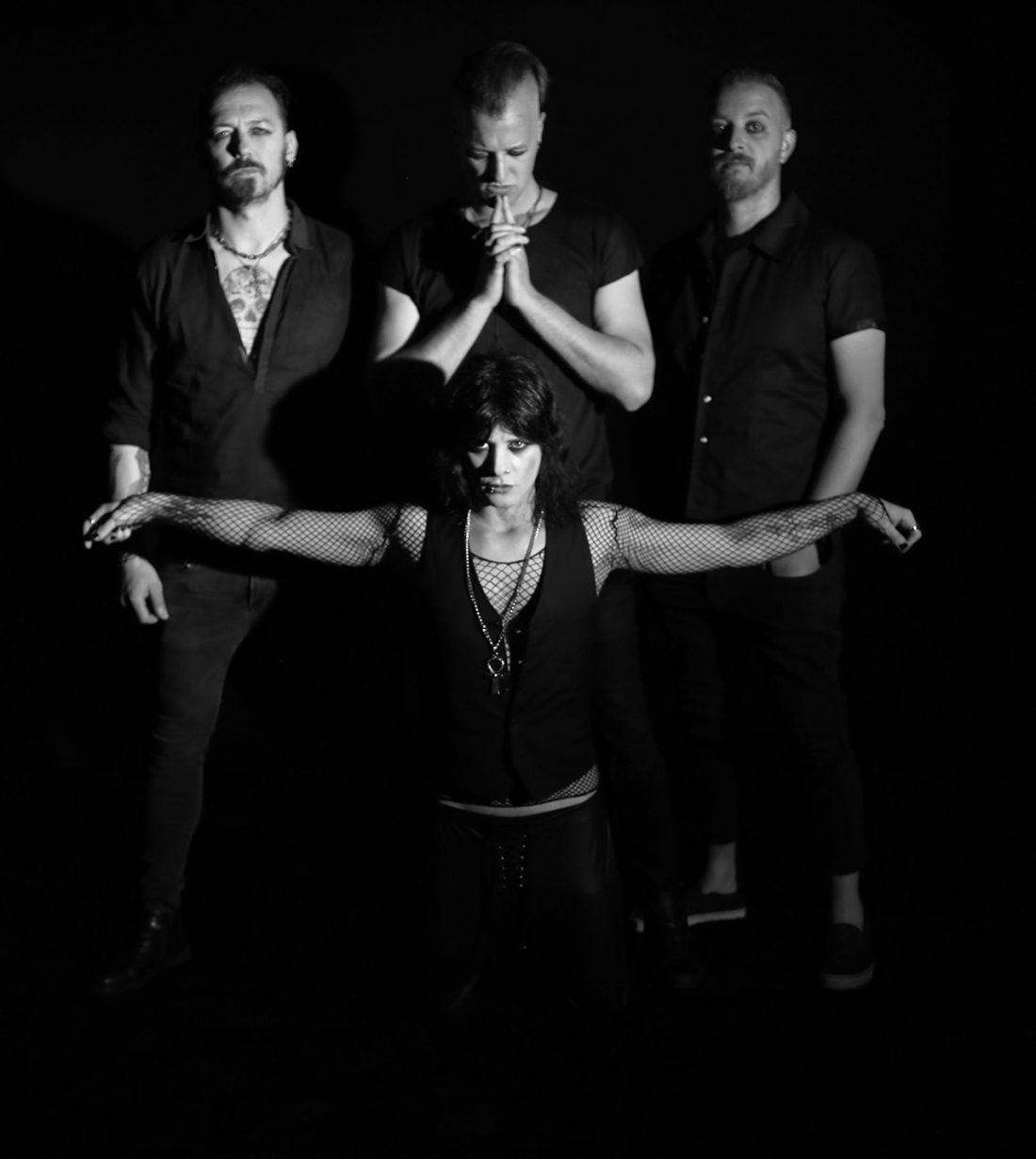 21. Februar 2020 18:30 - 23:55
KAOS Berlin
Wilhelminenhofstr. 92, 12459 Berlin, Germany
030 689 10739
Ticket stornieren

Einen Link zum Stornieren des Tickets findest Du in Deiner Bestätigungs-Email. Ansonsten melde dich bitte direkt bei KAOS: info@kaosberlin.de

Preis

Die Teilnahme ist auf Spendenbasis, alle Einnahmen aus den Events der KaosKult-Reihe dienen der Unterstützung und dem Erhalt des Kulturstandorts KAOS.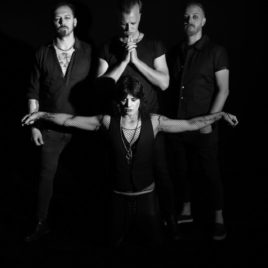 Vlad In Tears will make their Album release Party at KAOS.
Here are some Videos of their Concerts:
The Band was reborn after centuries when the three brothers Kris (vocals & piano), Lex (guitar) and Dario (bass) decide to move from the old and too sunny Italy to Germany in the 2012. The band started with jamming cover tunes but soon created their own dark sound. This development was well received by their rapidly growing fan base.
With a new line-up, a very successful and exciting year 2014 welcomed Vlad In Tears. Earlier that year the band signed a record deal with ZYX Germany/Goldencore Records and on 22nd of August the long-awaited fourth studio album saw the light of day: VLAD IN TEARS.
During the end of 2015 Vlad In Tears started working on their new album und finally released UNBROKEN in August 2016 – one day before they played M'era Luna Festival in Hildesheim.In September and October 2016 the band went on tour with a few headliner shows all over Germany to present their new milestone UNBROKEN. In late 2016 they went on tour with The 69 Eyes, playing in Poland, Slovakia and Hungary.
In 2017 Vlad In Tears already played festivals like Rock Harz, Castle Rock, Hexentanz Festival and more festivals later that year, for example Maximum Rock Fest in Romania in October and Autumn Moon Festival in Germany. After that festival season Vlad In Tears released their sixth long player SOULS ON SALE. The release was followed by a headliner tour in early 2018 including places like Germany, Italy, Eastern Europe and Finland.
On 12th of April 2019 the band released the first single BORN AGAIN out of their upcoming album DEAD STORIES OF FORSAKEN LOVERS. BORN AGAIN is a collaboration with Neue Deutsch Härte singer LEX from MEGAHERZ. In October 2019 they released their next single DEAD.
Was ist KaosKult?
Das Event findet im Rahmen der KaosKult-Eventreihe statt. KAOS-Kult ist die stärkste Ausdrucksform unserer ständig wachsenden KAOS-Community, also eine Plattform, auf der Kreativität nicht nur stattfindet, sondern auch Menschen erreicht und Raum für Diskussionen und Beteiligung bietet. Neben der Absicht zu präsentieren, öffnet es unsere Gemeinschaft nach außen und bietet die Möglichkeit für alle Künstler*Innen und Kreative, die eine überzeugenden Idee haben, dazu zu stoßen, ihren Input zu geben und diese Plattform zu nutzen, mit den Menschen in und um KAOS in Kontakt zu kommen.
Alle Einnahmen aus den Events der KaosKult-Reihe dienen der Unterstützung und dem Erhalt des Kulturstandorts KAOS. Über Spenden freuen wir uns!